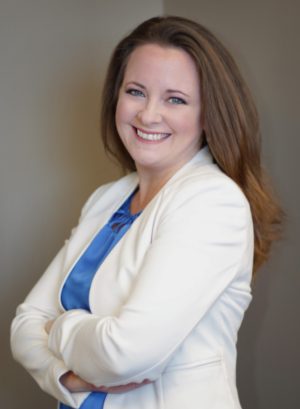 Your 2017 Boys & Girls Clubs of Maury County Board of Directors name Robyn Boshers Peery as Chief Executive Officer. The Club conducted a national search to fill the CEO role and received more than 30 applicants from around the country.
"With the Club now serving more than 600 kids, Boys & Girls Clubs of Maury County are uniquely positioned to impact generations in our community and help each child, and especially those who need us most, achieve their dreams," said Drew Parker, 2017 Board Chairman. "Our board established a special committee to conduct a national search for the right leader to move us forward – and, although we received many highly qualified candidates, it was clear that Robyn's intimate knowledge of our mission, her dedication to Boys & Girls Clubs of Maury County, and her resumé of work made her the best candidate and an ideal fit. She's an incredible leader and we, as a board, are excited to support her as the Club enters this next chapter."
Peery joined the Club in August 2012, moving back to Tennessee after completing her Bachelors Degree at Vanderbilt University, a Masters in Sociology at Northwestern University, and working as the Program Director for a start-up Chicago-based nonprofit science and mentoring program. There, Peery grew the operation's enrollment by 260 percent in less than three years. As Chief Development Officer for Boys & Girls Clubs of Maury County, Peery was responsible for implementing a comprehensive resource development plan that has dramatically grown overall revenue since 2012. This growth helped position the Club to be able to undertake a significant expansion in August of this year to serve more kids and expand to previously unserved communities within the county, including Mt. Pleasant and Spring Hill.
Peery also brings to the position experience in the corporate world, research training, and program evaluation expertise as well as strong relationship building skills. As a Columbia native, and the 2000 Columbia Central High School Valedictorian, Peery is passionate about improving her hometown community.  She is especially dedicated to making sure all Maury County young people have the opportunities they need to reach their full potential and become productive, caring and responsible citizens.
"I am both humbled and honored to be entrusted by our Board of Directors with this incredible responsibility," said Peery. "With 11 new locations, we are operating at a 300 percent increase over this time last year and we could not have done this without our devoted staff, board members, volunteers and donors. Thanks to you, we are serving more than 600 youth across Maury County, and we believe wholeheartedly that this Club's success is, in turn, our community's success."
As we embark upon a new year, the BGC staff, board members, and the families it serves hope you will consider investing in Maury County's youth by making a gift to the Club's 'Be The One' campaign. With this significant increase in youth served, and the Club's continued commitment to providing financial assistance to ensure the Club's services are available to all families regardless of parental income, the BGC needs the community's support now more than ever.
"We are so grateful for our supporters and this incredibly generous community we are fortunate to call home," said Peery. "Your gifts – no matter how large or small – change kids' lives. You may not be answering questions in homework help every day, but you make all of this possible. This is your Club too, and we need your support now more than ever to make sure EVERY child in Maury County has access to a Boys & Girls Club and the life-changing services offered there."
For more information about Boys & Girls Clubs of Maury County or to make a donation via our 'Be The One' campaign, visit www.bgcmaury.com.
# # #