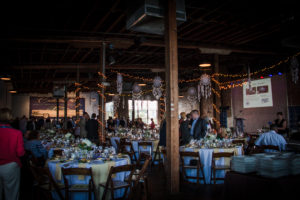 Boys & Girls Clubs of Maury County held its 7th annual Dream Makers Dinner & Auction on Friday, August 25th at Puckett's. This year's event was presented by platinum title sponsor First Farmers Bank, and was attended by approximately 300 business and community leaders.
The evening included a cocktail hour, live music, dinner, and silent and live auctions. Board Chair Drew Parker received the Board Member of the Year Award, and Dan and Mike Uggla received the Club's Ora Thompson Service Award, in recognition of their years of dedication to the Club's mission.
This year's event was the Club's most successful fundraising event to date – raising approximately $130,000, or 13% of the Club's $1 million fundraising goal for 2017. "We are beyond humbled and grateful for the generosity shown by this incredible community Friday night," said Club CEO, Robyn Peery.   "We are especially grateful to our title sponsor, First Farmers Bank, for making this event possible. We could not do what we do for hundreds of kids in this county without our generous supporters. They are making dreams come true for kids in Maury County every day."
Proceeds from this event will go towards all of the Club's daily after-school programs, including tutoring by certified teachers, daily homework help, character and leadership development, drug and alcohol prevention, financial literacy, nutrition education, job readiness training, career and college preparation, and more.
Thanks to an expanded partnership with Maury County Public Schools beginning last August, the Club currently provides these services at 13 locations across the county serving all Maury County Public Schools. The organization has tripled in size in the last year, now serving three times as many kids as in May of 2016. There are about 600 youth enrolled currently for the 2017/2018 school year. During calendar year 2016, the Club served over 900 kids total.
"We are serving so many more kids, but many of our families cannot afford what it costs to provide those services," said Peery. "We are committed to NEVER turning a family away, regardless of income, so we have to fundraise to close that gap. For 2017, that fundraising need is about $1 million. Events like the Dream Makers Dinner & Auction help us meet that goal."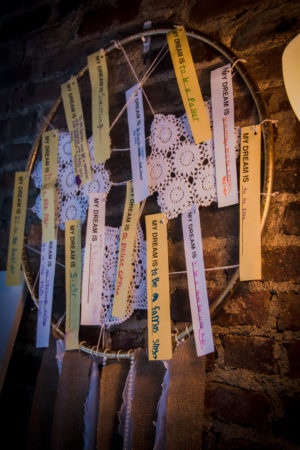 The Club would like to thank all supporters of the event, including title sponsor First Farmers Bank, gold sponsors First Tennessee Bank, Community First Bank & Trust, and Maury Regional Medical Center, host sponsor Puckett's Downtown Columbia, and car sponsor Parks Motors.
Parks Motor Sales of Columbia again donated a two-year lease on a 2017 GMC Acadia to the live auction, which was a huge success and ended up being the biggest item in the auction.
The Club will spend the rest of the year focused on its Be the One individual giving campaign, named for individuals who want to help "be the one" to make a difference in the life of a child. The Club must raise $150,000 more in this campaign to meet 2017 goals and ensure every child who needs the Club has access to it. Donations to this campaign can be made by clicking here or by mailing a check to 210 W. 8th St. Columbia, TN 38401.