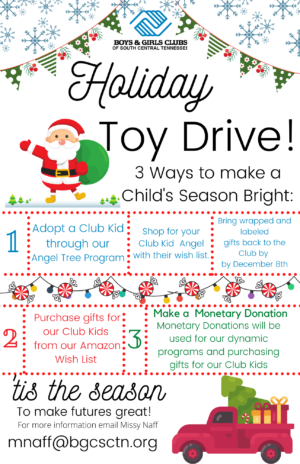 'Tis the season to make futures GREAT!
Want to help provide gifts for our kids this holiday season?
Each year it is our goal to make sure our kids and families are taken care of during the holiday season, especially those who need us most.
To help us provide holiday gifts to our kids this year, click here to make a monetary donation.
To shop our Amazon Wishlist of holiday gifts for kids, click here.
To adopt a Club kid as part of our Angel Tree program, email Missy Naff at mnaff@bgcsctn.org or call (931) 490-9401 x2604.